Benefits to Negotiate For After a Job Offer
Written by Quicken

4 MIN READ
You've made it through the interview, impressed the boss and have a job offer on the table, now it's time to discuss your job benefits. Hopefully you've done a little background research on the company so you can avoid negotiating yourself out of that job. Be wise, calm and professional, and get everything in writing to avoid misunderstandings on either side.
Salary Options
If you're happy with the salary offered or know that this company already offered their maximum amount, you might want to leave this item off your list. It's sometimes possible to negotiate your salary review period, however. Reviews are normally scheduled after the first year, but getting that down to a nine-month window may help if the salary offer is on the low side. If a signing bonus is offered, you can suggest that the amount be incorporated into the salary. Raises are usually calculated on a base salary only.
Vacation Days and Holidays
Find out how many vacation days are offered and what holidays your new employer observes. According to the Bureau of Labor Statistics, the average earned vacation days for full-time workers runs from eight to 10 per year, after one year of employment. Sick leave days accrue at a lower rate. If you're offered a management or other upper level position, you might be able to negotiate for more paid days off. Find out if all your vacation and sick days must be used in a given year, or if you can roll them over to the next.
Health Insurance Details
Does your new job offer health and/or dental insurance? Does it cover both you and your dependents? What percentage of the premiums are you responsible for paying? Are you still eligible for these benefits if you work part-time? It's important to get this information up front. Some firms pay the entire costs of insurance. If your employer is in a similar industry to other companies that offer this perk, you may be able to negotiate a better deal.
Telecommuting Policies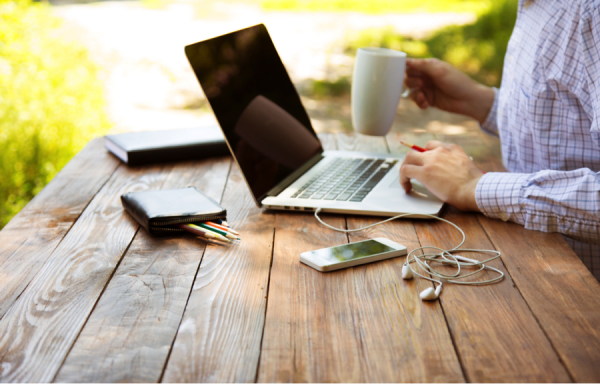 The ability to access the Internet from just about anywhere makes telecommuting an important aspect of the modern workforce. Find out if your new employer offers a work from home (WFH) option, and, if so, negotiate a schedule that allows you to take advantage of this perk. Your employer might want you to pass a probationary period before allowing you to work from home. If so, try to negotiate for a work review as soon as possible after your probationary period. Your employer may just grant your request if you can prove your efficiency when working remotely.
Flex Time Opportunities
Flex time is another perk worth negotiating, especially if you have children or are balancing work and higher education. Getting the kids off to school is tough enough without worrying about clocking in at precisely 9 a.m. every morning too. 
Flex time doesn't work for all positions. Shift workers must usually work on set schedules because they are relieving others when they clock in. Some employers will only allow flex time after you've passed probation. Show your interest by bringing up the subject in your benefits negotiation. Asking about the requirements indicates your commitment to your new job.
Student Loan Reimbursements
Some companies are open to student loan reimbursement programs, especially those with younger CEOs who are more familiar with today's high college education costs. Employees who land government jobs have access to student loan forgiveness programs that apply to federal loans, but it's also worth bringing up when applying at a private sector company.
Some employers may be swayed by the fact that you went to an Ivy League school and that your credentials warrant a higher salary to help you eliminate that debt. Research other companies in your industry to see if this is a viable option. Even if it's not the norm, it usually doesn't hurt to ask politely.
Professional Development Courses
Bringing up professional development courses during benefit negotiations makes most hiring managers take notice. Be subtle with your questions about course availability and how the additional education could make you more proficient at your job. Let the hiring manager know you're interested in advancing within the company and that you're willing to obtain the certifications and education necessary to get ahead. This is more about planting the "I am interested" seed with management than about negotiating an immediate perk.
Retirement Package
It may seem odd to discuss a company's retirement package when you're just getting your foot in the door, but it's important to know what your options are. Things to ask about, and to negotiate for if possible, include how the plan is structured, how much the company and/or the employee contributes to the retirement account, and if you'll have early access to the funds.
Also ask at what age the retirement benefits kick in. Much of this can be revisited after you've been with a company for a few years. A trusted employee with a good track record usually has more negotiation leverage than a new hire.