Locating Data File on Quicken for Mac
51 people found this helpful
To access the data file on Finder, follow the steps below.
Hold down the command key on your Mac keyboard and click the file name on the title bar.
Click the first folder/location under the drop down.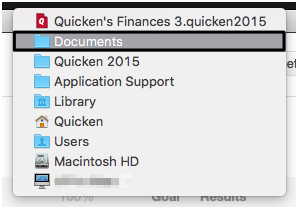 It will open a new Finder window highlighting the file that is currently open on your Quicken software.