Plan for Retirement
To plan for where you are going, you first need to understand where you are today.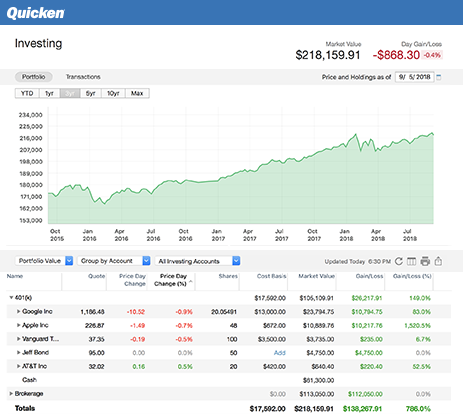 Your retirement accounts all in one place
Planning for your financial future starts with taking stock of where you are today
Connect to your financial institutions to see where you stand with your variouse accounts
Get a comprehensive view of your holdings and investment portfolio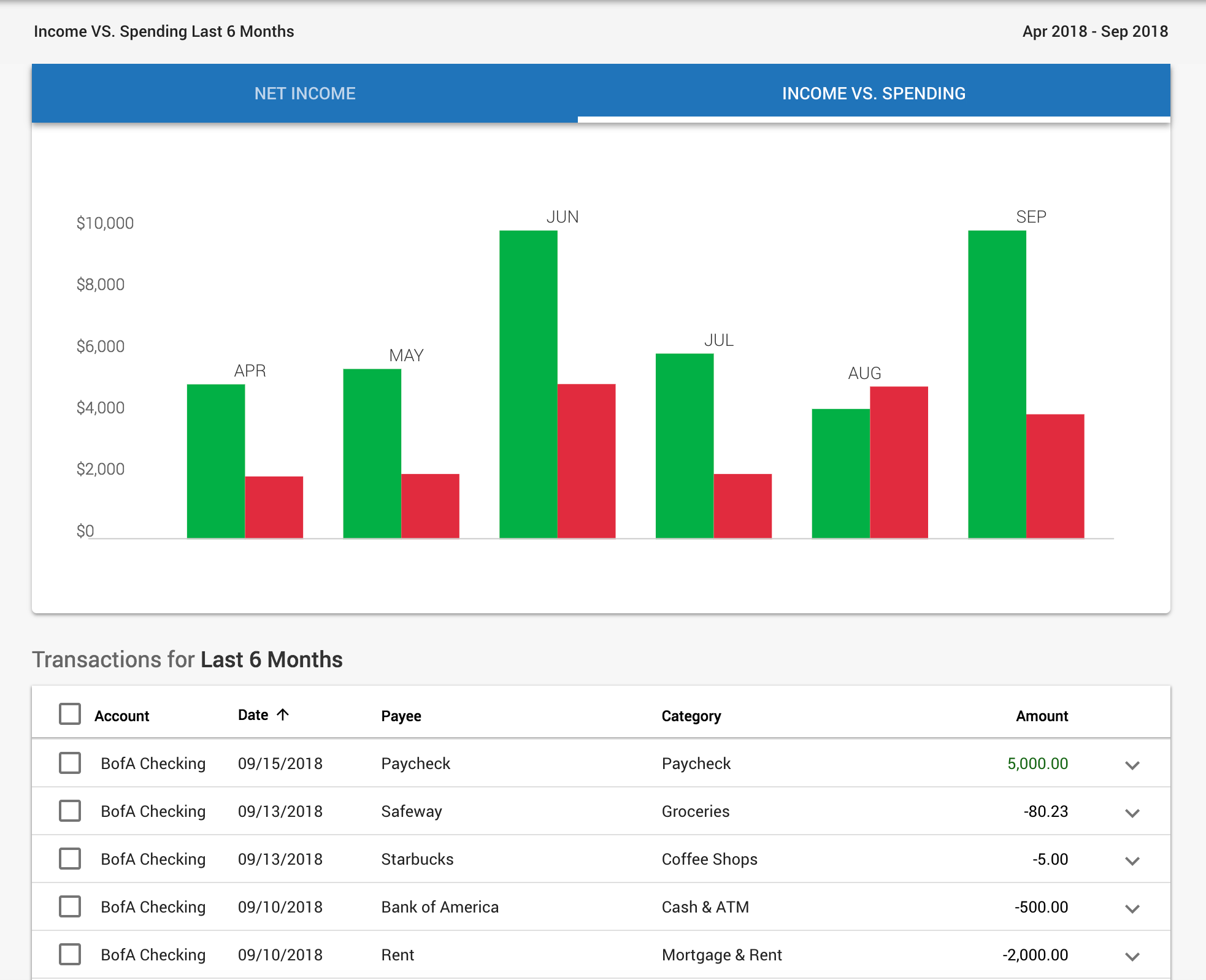 Track your spending and see its impact
Understanding your spending will allow you to create an accurate forecast of what you'll need in the future
See detailed breakdown of spending (and income) by category across all of your accounts (checking, savings, credit cards, debit cards)
Create a customized budget that fits your unique situation
Stay on top of your bills and other recurring expenses
Easily generate spending or cash flow reports for yourself or for your financial planner or advisor
Know your net worth-instantly
Get a handle on retirement planning with a tool that considers your complete net worth, including assets and liabilities.
See a single comprehensive view of your holdings and investment portfolio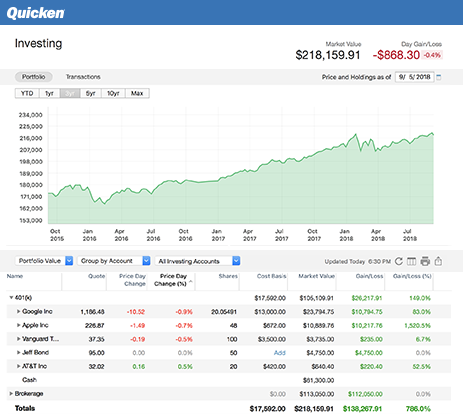 Explore your optimal investing allocation (Windows only)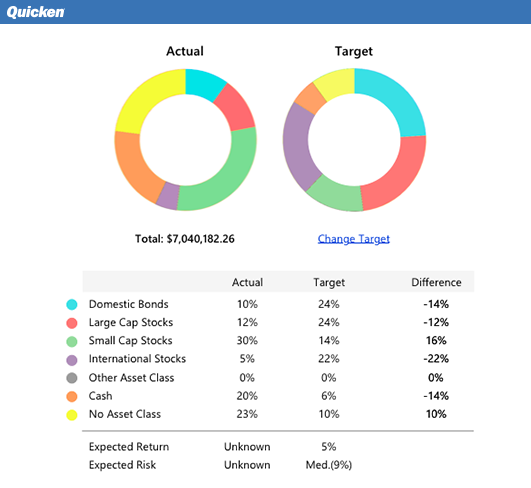 Use the Lifetime Planner (Windows only) to model long-term what-if scenarios to see how your lifestyle choices impact your retirement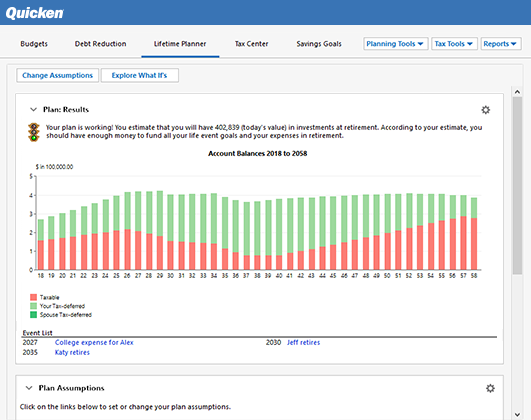 Find the Quicken that works for you
Deluxe
Everything in Starter, plus:
Create a customized budget
Manage and track your debt
Create savings goals
Simplify your taxes and track investments.
Home & Business
Everything in Premier, plus:
Separate and categorize business and personal expenses
Email custom invoices from Quicken
Simplify and track your business tax deductions and your profit & loss
"Quicken gives me peace of mind that my wife and I can live the life we want when we retire."

Richard W.
Quicken Premier since 2009