9 Young Entrepreneurs Who Became Personal Finance Prodigies
Written by Kathryn Bergeron

4 MIN READ Consumer Tips
It's hard learning how to manage money responsibly, especially when you're young and think you have a disposable income and zero responsibilities. Getting a head start on learning the value of money and how to budget your personal finances will better prepare you for your adult life as you struggle to manage multiple fiscal responsibilities.
While some young adults might squirrel aside some money by putting it in a piggy bank or opening a savings account, others have combined their cash with a good idea, a lot of hard work and a bit of luck to turn their investments into multi-million dollar enterprises. Here are 9 young entrepreneurs who don't have to worry about personal finances ever again (if they're smart with their money, that is).
Sean Belnick, Founder of BizChair.com
When Sean Belnick was 14 years old, he spent $500 to build an online marketplace for office chairs. That marketplace evolved into BizChair.com, an e-tail site with over 250,000 products and 75 employees. At just 22 years of age, today Belnick's net worth is reported to be $42 million.
Sean Belnick -- http://www.bizchair.com
Catherine and David Cook, Founders of MyYearbook.com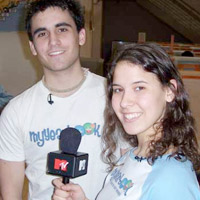 In March 2005 Catherine and her brother, David, were flipping through a high school yearbook and came up with an idea for a social networking site. They started MyYearbook.com when they were 14 and 16 years of age. The website has over 2 million users and attracts 20,000 new accounts each day, and the young entrepreneurs (now 19 and 21 years old) operate an enterprise that's valued at $10 million.
Catherine and David Cook -- http://www.myyearbook.com
Benjamin Sann, Founder of BestParking.com
When he was in high school, Ben Sann (now 19) created BestParking.com, a site that allows people to compare parking rates in various cities. The company got incorporated this year and has a lot of potential to earn money from partnerships with parking companies, ad revenue, and applications.
Benjamin Sann -- http://bestparking.com
Ashley Qualls, Founder of WhateverLife.com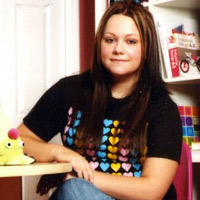 At 14 years of age, Ashley Qualls started a hobby website called WhateverLife.com, which provides free MySpace templates and HTML tutorials to young people. The site quickly grew in popularity and currently attracts more than 7 million unique visits and 60 million page views each month. She's now 19 years old and pulls in over $1 million a year.
Ashley Qualls -- http://www.whateverlife.com
Ben Kaufman, Founder of Mophie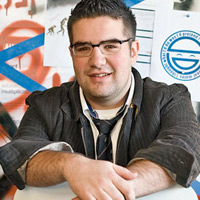 Mophie, an iPod accessories website, was founded by Ben Kaufman when he was 18 years old. The company makes iPod cases, clips, bands and more, and it draws much of its success from its online user base of members who contribute product ideas. Mophie currently clears about $5 million in annual revenue.
Ben Kaufman -- http://www.mophie.com
Fraser Doherty, the Homemade Jam Man
In 2008 Fraser Doherty was named the College Entrepreneur of the Year for developing a "SuperJam" made from high-nutrient fruit and fruit juice. The young man started making jam with $5 worth of supplies when he was 14 years old, and now at the age of 20 he has contracts with the UK's biggest grocery retailers and brings in over $3 million in revenue a year.
Fraser Doherty -- http://www.superjam.co.uk
Juliette Brindack, Founder of MissOandFriends.com
When she was 10 years old, Juliette Brindack thought of the idea for MissOandFriends.com, a website catered to young females that aims to build up self esteem and positivity. Now Juliette is 19 years old and her website, worth $15 million, is visited by millions of girls each month.
Juliette Brindack -- http://missoandfriends.com
Paul Bourque, Affiliate Marketer
When Paul Bourque was 18 years old, he started learning about affiliate marketing. Less than a year later, he's now earning over $300,000 a month through AzoogleAds and works full-time as an affiliate marketer. Paul also runs an affiliate marketing blog and puts most of his earnings towards future investments.
Anshul Samar, Founder of Elementeo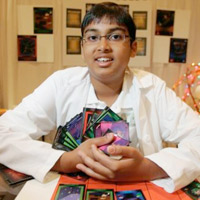 When he was a middle school student, Anshul Samar created Elementeo, a gaming startup that teaches chemistry via fun card games that are similar to Magic: the Gathering or Pokemon. He's now 14 years old and his company was estimated to have hit $1 million in revenue its first year of operation.
Anshul Samar -- http://www.elementeo.com
Other links