Five Tips To Improve Your Resume
Written by Kathryn Bergeron

2 MIN READ Productivity
With the national unemployment rate clocking in at 8.8 percent this past March, competition for work remains stiff, especially if you're trying to climb the ladder. So how do you stand out from all the rest? The first thing potential employers will see is your resume, so make it look professional. It's essential to snagging an interview. Tailoring your resume to each job you apply for may seem tedious, but it's a worthy time investment. Advice for how to make adjustments abounds, but there are some fundamentals that permeate any well-constructed resume.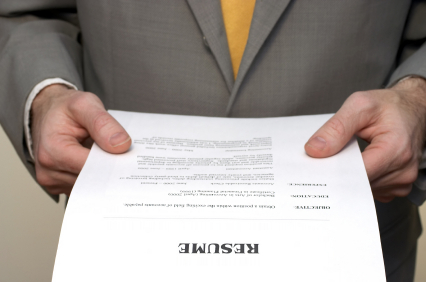 Here are some tips to revamp your resume so you can land a better job:
Read job-placement ads and job descriptions for the type of position you're looking to land. Write down the skills needed to succeed in that position, then make sure those skills come through in your résumé. Let's say your last job was waiting tables and you're looking to work at a public relations firm. Since PR positions generally require someone who is outgoing, highlight the customer-interaction aspect of waiting tables. Did you have customers who would always request to be seated in your section? Mention that in your resume: "Increased food sales by 5 percent by ensuring customer satisfaction and gaining six repeat customers who eventually became weekly patrons."
Rename generically-titled past positions. "Editorial Assistant" is a bit vague. Be more specific. "Fact-Checker, Obituary Writer and City Desk Secretary" gets to the heart of what your main responsibilities were.
Give your past work its due. If you worked as a sales associate at a computer store, you didn't just call customers and take their money, you assisted customers by educating them on the store's products. You managed product display. You improved sales by advising customers about promotions. You maintained inventory. Be sure your résumé reflects all this. Not everyone knows the kind of work that goes into retail and restaurant positions.
Favor specifics over generalities. Instead of saying you "increased sales," try saying that you "increased sales by 10 percent." Employers like to see hard numbers.
Last but not least, keep your résumé to one page. Many HR workers and employers will give the CV a quick scan and decide within a few seconds to toss it or keep it. I've even heard of bosses that will automatically trash multi-page résumé. This may mean you'll have to play around with margins. That's fine. Just make sure it's easy to read, organized and aesthetically pleasing. If you absolutely can't keep your resume to one page, consider including a one-page summary of your key career highlights on top.