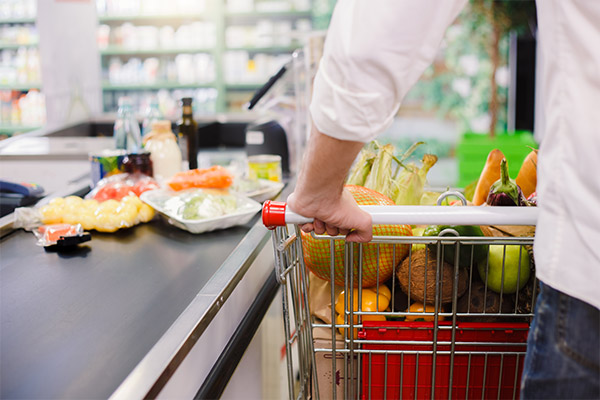 COVID-19's Impact on Spending Behavior: The Numbers Reflect Drastic Changes to our Lives
Written by John WorleyJune 24, 2020

5 MIN READ Paying & Spending
The COVID-19 pandemic has undeniably changed nearly every aspect of our daily lives, which is reflected in how we spend and manage our money. In May, we surveyed adults across America about the impact of the pandemic on their personal finances. Even if they felt prepared pre-pandemic, people reported significant negative impact to their finances and many also noted pushing off major life milestones such as marriage, having a child or buying a house. 
So how has this nationwide impact changed spending behavior? 
Last week, the U.S. Census Bureau reported that after dips in March and April, retail sales were actually on the rise again in May. We wanted to understand where spending slowed, kept pace and increased, so we looked at anonymized data of more than half a million Quicken users from February to May 2020. 
Our data shows the categories hit the hardest, as well as a few spikes that highlight how our lifestyles and behavior have quickly changed. 
We still need to eat and drink (and our pets do too)
Consumers filled their cabinets and refrigerators as stay at home orders were announced, with users spending 49% more on groceries in March compared to February. Pets got some extra attention as well — with average spending on pet food and supplies increasing 30% in the same time period.
After March's spike, grocery spending decreased slightly in April but was still higher than February by 20%, with May reverting back to the same level of spend as February.
Spending on liquor jumped 10% in March compared to February but then decreased slightly (6%) in April.
With a rise in grocery spending came a sharp decline in restaurant spending, even though many restaurants developed innovative ways to reach their usual diners, from take home meal kits to offering pantry supplies and doubling down on delivery.
Restaurant spending was down 21% in March from February and then another 39% in April, but the trend shifted positive in May with a small increase of 1%. 
The decline in spending on fast food was less dramatic than restaurants, with spending down 15% in March from February, and then 21% in April from March. In May, it increased 2% from April — a tiny bit more than restaurants. 
In lieu of traveling the world, we're sprucing up our living spaces
Quicken users started the year with high hopes for vacations and travel but quickly changed their tune. As the reality of the pandemic's widespread effect hit in March, spending on travel began to decline (down 44% compared to February) and hit rock bottom in April (down 70% from March). In May, travel spending picked back up slightly (up 34% from April). 
Quicken users spent 51% less on airfare in March than February and 73% less in April than March. In fact, March, April and May, combined, totaled only 85% of the February spend.
While travel spending came back slightly, in May compared to April — airfare spending increased 71% — it was still well below spending in January and February.
Hotel spending decreased 37% in March from February and 74% in April from March. Similar to airfare, in May spending increased 43% compared to April (but it was still only 23% per person of what it was in February).
This is also reflected in TSA data. The number of people who typically pass through a TSA checkpoint in a single day is usually in the millions. On March 17, the numbers dropped below 1 million for the first time, and then sharply plummeted, with the daily numbers never reaching 400,000 in April or May.
Given that the travel industry sometimes has been regarded as reluctant to provide refunds or allow cancellations, we were particularly interested to see what happened as people reconsidered travel plans they'd already booked. As expected, the data showed that many people took advantage of refunds. 
In March, the average amount of travel refunds per person increased significantly — refunds for air travel increased by 151% and refunds for hotels by 369%, compared to February.
It appears that some of these savings in travel expenses were redirected to home projects. With many people spending more time in their homes, while working and schooling remotely, we saw increased spending on the home front: 
Home improvement expenses increased in March by 35% compared to February. 
Lawn and garden spending was also up 38% in March, 23% in April and 15% in May, compared to each month prior.
We're prioritizing wellness over pampering, but self-care spending is down across the board
One notable drop was spending on personal care, which ticked down in March and plunged in April. In May, spending on "pampering," such as spa and massages, was still down but there was a small uptick in necessary care and wellness spending such as dentists, eye care and hair care.
Quicken users' spending on hair care took a big hit (down 23% in March and 68% in April, compared to the month prior). 

Similar to travel, it came back a bit in May as shelter in place orders began to lift (up 86% from April to May).

Spending on spa and massages decreased by 21% in March and 63% in April compared to the months prior but had a 34% increase in May. 
Spending on dentists and eye care fell only a bit in March (down 24% and 18% from February, respectively) but came down drastically in April (down 60% and 57% from March, respectively). 

These two categories bounced back a little in May (increased 58% for dentists and 38% for eye care from April). 

People cut back on pet grooming as well — in April it was down 56% compared to March. 

Pet grooming picked up a bit in May, by 57% compared to April, somewhat mirroring when pet owners were starting to again get their own haircuts. 
To close on a bright note
Another category where spending actually increased from earlier this year was charitable donations. Charitable giving was up in both March and April, relative to February (14% and 15%, respectively), but dropped in May (down 5% from February). We found it encouraging to see people supporting their communities.
While we don't yet know if charitable giving will be up for the year, or if people just pulled forward their end-of-year donations, we are surmising that those who can contribute extra to those in need are in fact stepping up. Even in a pandemic, humanity shines through.