How to Keep a Spending Journal
Written by Quicken

4 MIN READ Paying & Spending
Do you ever look at your bank account balance and wonder where your money went? Or, perhaps you're getting serious about setting up a budget to get yourself financially on track. The best way to monitor your spending — the first viable step to creating a realistic budget — is to keep a spending journal.
What Is a Spending Journal?
A spending journal is a visual aide that lets you see exactly where your money is going. By noting what you spend every time you stop for your morning latte, go out to dinner or cruise the grocery aisles, you're creating a record that will, over time, answer the question: Where has my money gone? Some people choose to enter everything in their journals, including rent and utilities. Others just keep track of discretionary spending, which can take a toll on your bank balance if you're not careful.
Discretionary Spending Adds Up
Items such as rent, mortgage, phone bill and car payments are fixed amounts that must be paid every month. Discretionary spending covers those items where you have some choice in how and where you spend your money. Heading out to a movie, buying a new pair of shoes or picking up a few impulse items at the grocery store all fall under discretionary spending. Even that latte, which in some coffee shops can easily cost you upwards of $5, is considered discretionary spending. This is where your journal comes in handy. You'll soon see that grabbing that coffee can mean roughly $35 per week is disappearing from your bank account.
Notebook and Pen Journals
Keeping a notebook handy in your pocket or purse is certainly a low-tech option, but it does work. The physical act of putting pen to paper every time you break out your wallet makes you realize just how often you do so. Before long, keeping the journal becomes a habit, leaving you with pages of data that you can eventually enter into a budgeting program on your computer or other electronic device. Pros of using this method are ease of use and no worries about being caught out in the middle of nowhere with a dead battery. But many people prefer to go electronic all the way.
Electronic Spending Journals
Electronic spending journal aficionados use apps such as Notes for iPhone and iPad or Evernote. The Notes app lets you enter your expenditures on your mobile device and then later download them to any Apple device. Evernote works the same way, but is also available for PCs. Quicken has a mobile app that instantly links with its personal financial management tool on your PC or Mac. Setting up phone reminders that jog your memory about making journal entries is helpful, especially when you're just starting out.
Sorting Out Your Journal Entries
You've kept that spending journal for at least a month and now you have some hard data to sift through. First, sort out the entries into different spending categories, such as housing, transportation, food and entertainment. Create a miscellaneous category for items that don't fit anywhere else. This can be done automatically for you if you're using an electronic journal or when you transfer the data to your computer.
Analyzing the Data
Take a look at all the categories to see just how much money came out of your bank account during the past month. Pay special attention to the miscellaneous category. Eating out, impulse buys and hitting the bar with friends can quickly add up. These are just some examples of discretionary spending that you can trim down when creating your budget. Even if you spent only $10 a month on things you didn't really need, that's $120 in a year that you could have used to pay off debt or add to your savings account.
Use the Spending Journal to Set Monetary Goals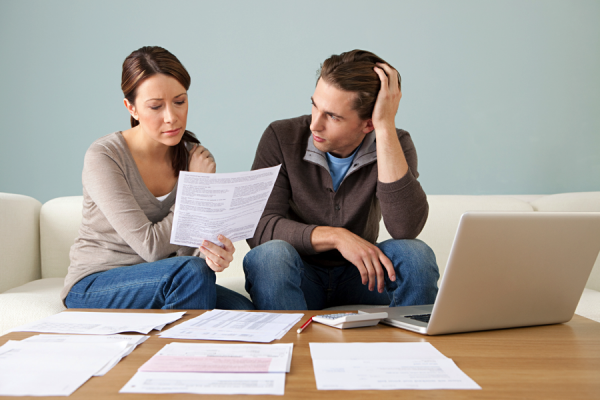 The most important financial goal is to set up a budget, and the visual wake-up call created by your spending journal is the perfect incentive. Beyond that, you can use that journal to help save for a vacation or a down payment on a new car. Suppose your discretionary spending adds up to roughly $200 per month, or $2,400 per year. Use your journal entries to find out where you can cut back. By cutting your discretionary spending in half, you'd save $1,200 per year. Cut it down further and you'll have an even bigger nest egg.
Should You Make the Spending Journal a Permanent Task?
Making that spending journal a regular part of your financial routine is not a bad idea. You may be super disciplined so that once you've set a budget, you will follow it to the letter. On the other hand, you may need that visual reminder to keep your finances on track. With the various apps on the market like Quicken and the ability to transfer data between devices, why not make that spending journal your best financial friend?