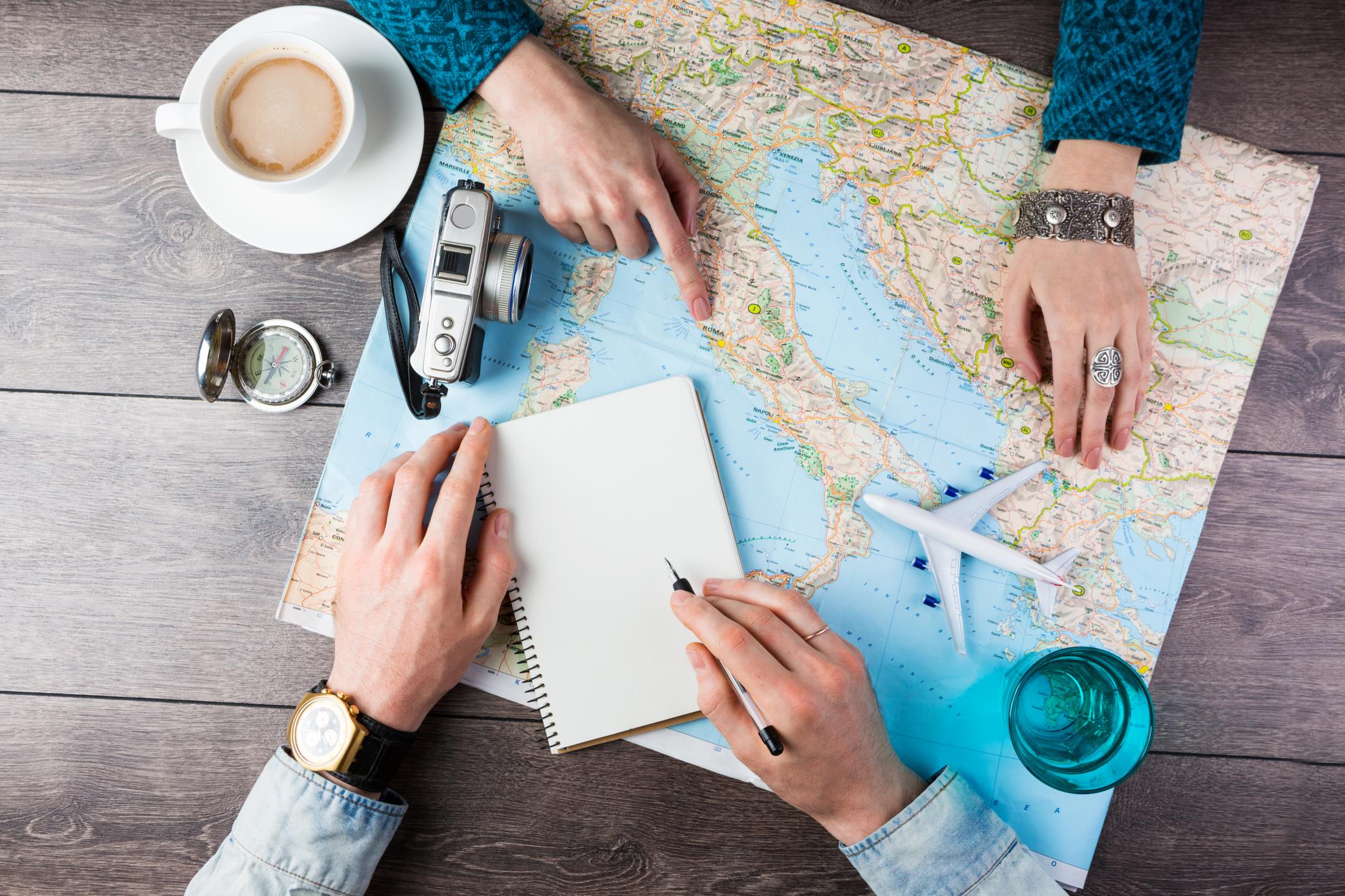 Travel Expenses to Start Budgeting For
Written by Quicken

5 MIN READ Travel
Date: May 2, 2017
The most exciting part of travel might just be in planning the details. But don't get too deep into daydreaming without incorporating another kind of planning: financial. It's never too early to figure out how much your trip will cost and start budgeting for it.
Expenses You May Incur Before You Even Leave Home
While plane tickets and accommodations are the primary costs of any trip, you may overlook all the pre-departure expenses. You won't get far on a foreign trip if you don't obtain a passport and any necessary visas before you go — these costs can run into the hundreds of dollars.
Also, think about the clothes and equipment you'll need to buy before you depart — anything from a new camera to camping gear. The scope of your trip dictates the checklist, but everyone needs to think about medical coverage, travel insurance, power adapters and international phone plans if traveling abroad.
Whether you're leaving on a jet plane or taking the morning train, travel usually involves a ticket to ride. If you plan to take a flight, you'll find better deals if you start looking early. Depending on your trip, transportation to and from the destination may be one of your largest single expenses. Generally, airfare and hotels vie for the top spot in your budget.
Even before you buy a ticket, check out all the options and get estimates of the cost range so you can work it into your financial plan. Some travel websites offer price alerts and will email you when ticket prices fall.
A Place to Lay Your Head
Lodging runs the gamut from five-star luxury to budget hostels. If you book your accommodations in advance, you'll have an exact amount to figure into the budget for lodging. 
If you aren't taking the type of trip where you arrange your hotels ahead of time, you still need to factor in lodging costs. Use guidebooks, online travel sites and mobile apps to get a clear idea of the cost of the type of accommodations you plan to use, then increase the amount a little to allow for uncertainty. It's always better to overbudget than to underbudget.
Getting Around During Your Trip
You may be planning to plunk your tired body on sunny sands and never move for the entire two weeks, but if your trip involves getting around, you'll need to include transportation in the budget. If you are renting a car or seeing the sites in 10 European capitals, the cost of post-arrival transportation might equal the cost of your plane tickets to the destination.
The rule about booking transportation tickets early is not limited to airfare. For example, you'll find that train tickets between Paris and Nice can cost up to 50 percent less if you book in advance. And working out the ticket costs early helps you to make a travel budget that accurately reflects how much money you're going to require.
Breakfast, Lunch, Dinner and Snacks Away from Home
One of the most delicious parts of traveling is sitting down to meals you didn't have to cook. If you are voyaging to foreign lands, it's also fun to try out local specialties you may never have eaten before. But food, unlike lodging, is hard to book in advance. If your hotel offers free breakfast, that meal is taken care of, but what about lunches, dinners, drinks and snacks? If you're exploring new territory, do some research ahead of time to estimate meal costs from online sources or guidebooks. Don't forget to factor in currency conversion.
Paying for the "Doing" of Travel
Even the most relaxing beachside vacation is likely to include some entertainment beyond surfing and eating with costs that should be figured into your budget. For adventure-based trips, the "doing" might be as important and as costly as the "going."
The most important part of budgeting activities is knowing your plans in advance. If you think you're going to spend two weeks just relaxing at a ski lodge, but then you decide to enroll in a 14-day downhill ski school, your budget can burst like a balloon. In general, it's best to pick immersive experiences specific to a location, then get several cost estimates.
Out-on-the-Town and Entertainment
Even if your trip doesn't involve outdoor adventures, you should budget for some entertainment. This might include sports tickets, visits to museums and historical monuments, or an evening out on the town.
If you know of a particular concert or show you want to catch, it's not hard to pin down the entry fee and include it in the budget. Likewise, you can determine how much a week-long pass to local museums will run.
Besides that, build in some splurge money, beyond the events you planned out, so you'll be able to enjoy some spontaneous spending once you arrive at your destination.
Extra Expenses That Arise Out of Nowhere
Extra expenses seem to pop out of nowhere when you are traveling, and a good travel budget will make room for them in advance. You may be charged hotel tax that wasn't mentioned in the guidebook or have to pay through the nose to park your car. Some resorts charge daily "resort fees" — of $20 to $50 a day — that you overlooked in your eagerness to book the trip. Or you may need medical attention or lose your passport.
One way to plan for these unanticipated costs is to calculate your actual budget, then add 10 percent. You can always spend whatever remains on souvenirs or save it for the next vacation.