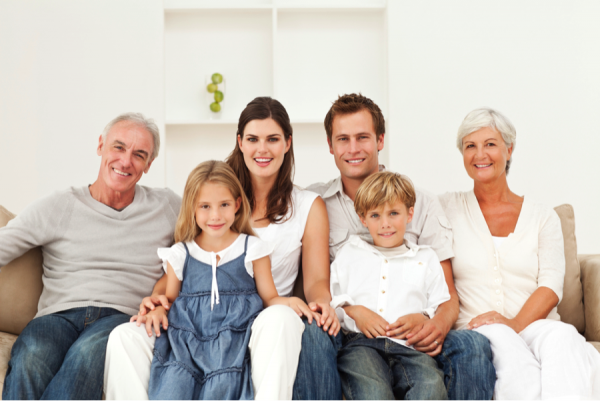 Financial Tips for the Sandwich Generation
Written by Quicken

3 MIN READ Family Finances
If you feel pressured by supporting your aging parents on one side and nurturing your growing kids on the other, you aren't alone. According to the Pew Research Center, nearly half of all Americans between 40 and 50 years old — called the sandwich generation — provides financial assistance to both their children and their parents. 
If you're part of this group, you face unique financial pressures. Here are a few tips from the experts about navigating this stressful time.
Prioritize Your Retirement Savings
Members of the sandwich generation are faced with familial obligations both as adult children and as parents. With the financial demands of others looming, it's easy to make the decision not to fund, or to underfund, retirement accounts. 
This is not the best place to cut, according to John Magadini, financial advisor and associate vice president with Ameriprise Financial Services in San Francisco. "Prioritize your financial goals with retirement savings at the top of the list," Magadini recommends. "This will help you feel more confident about your future financial security. Remember that your children can take out loans for college and their mortgages, but you cannot take a loan for retirement."
Candid Communication Is Essential
Talking honestly about finances is always a good idea, but it's especially important for those of the sandwich generation with pressure coming from both sides. Magadini suggests that you sit down with your parents and kids and make your financial situation clear. He offers the following tips:
Openly communicate with your family. Help your children learn good money management habits. If they're old enough, encourage them to start saving for their own future. 
Talk with your parents about their plans for meeting their financial obligations, particularly health care costs. Check to see if long-term care or extended care insurance is still an option for them
Set realistic expectations and be honest about how much financial support you're able to provide—have this talk with both your parents and your kids. If you do provide financial support, be clear about whether it's a loan that should be repaid or a gift.
Ask Children to Reduce College Expenses and Contribute to the Household
Part of teaching your kids good money management habits is getting them to think about funding their own educations early on. Ask each college-age teen to compare the costs of in-state versus out-of-state schools, and to get firm numbers on the cost of living on campus versus at home. 
Determine how much you can contribute to college costs and be clear on your limits. Encourage your college-bound teens to learn about scholarships and available financial aid, and to help finance their own expenses by taking part-time jobs during their college years. 
If your children move back home after college, agree to cover their food costs but not their social or entertainment budgets. Insist that they contribute to the household on a regular basis after they find jobs.
Put Together a Financial Plan
Having a plan means being better prepared for surprises down the road, so you'll need to pull one together for your family sooner rather than later. Magadini suggests that you work with a professional to see what your options are and determine how future scenarios could impact your financial situation. "An advisor can help you develop a comprehensive, tailored approach to help you meet your financial goals," he advises. 
One of your top priorities should be planning for the unexpected because bumps in the road will occur. Magadini proposes that you set aside savings for an emergency fund with six to 12 months' worth of living expenses. Make sure you have the right insurance in place.