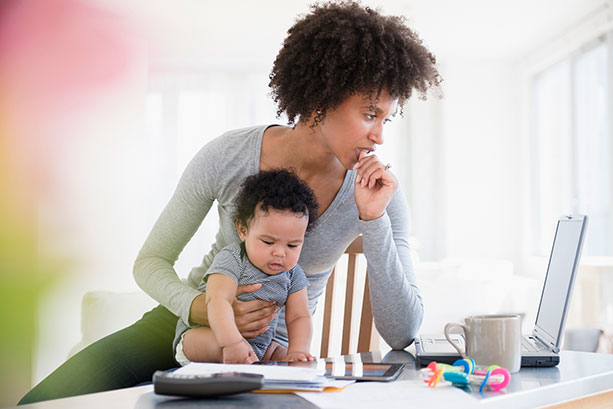 How Financial Software Can Help Fuel Your Next Vacation
Written by Ron Weber

3 MIN READ Budgeting
You work hard for your money and you deserve to play hard, too. But it can be tough to find the funds for your dream vacation if travel costs only cross your mind when you're daydreaming of a getaway. The solution: build travel into your budget so you can accumulate a travel nest egg that'll get you where you want to go. Here's how.
Plan in Advance
Saving for vacation should start early — before you fine tune the details of the trip you're yearning for. "I find it makes sense for people to have a destination in mind but be flexible about specific days to fly, take the train or book hotels in order to take advantage of demand pricing discounts," says Jeffrey R. Orenstein, a Florida-based travel expert and co-founder of SimplySmartTravel.com. "That way, [you] can budget for a trip well in advance and still find a fairly inexpensive way to get there and stay in a nice place for a reasonable price. Even popular and expensive destinations can be visited and explored for substantially less than most people spend," Orenstein notes.
Using a budgeting app, like Quicken Deluxe, helps you build travel expenses into your budget. If you're new to budgeting, the software can analyze your spending to clue you into where to trim to make room for travel costs. It can also help you create a customized savings plan to fund your trip.
Fixed-Length Savings Plans
Creating six-, 12- or 18-month plans provide a way to save up for a specific trip. Once you've researched your destination to figure the appropriate costs, divide your anticipated expenses by six, 12 or 18 to calculate your monthly savings requirements. Use the Quicken Deluxe savings goals feature to build the savings into your budget so you can reach your mini-goal every month.
Use shorter savings timelines to fund short or less expensive trips or go for longer savings timelines for less aggressive saving and fund longer, more expensive trips.
Every Month Savings Plans
Want to travel, but not yet sure of the details? Use Quicken Deluxe to build travel into your monthly budget — even if you're not yet planning for a specific trip. Setting aside a small amount each month builds up over time, so you may be able to afford your dream vacation after only one or two years. Since you save every month, regardless of whether you have specific travel plans, you'll never feel the squeeze of special travel savings — it's built right into your budget.
Trim Costs for More Affordable Trips
Saving costs on travel means freeing up a bit of extra cash to spend on mementos from your trip. "Look for last-minute specials and off-season deals," says Sharon Marchisello, a Georgia-based personal finance expert and author of "Live Cheaply, Be Happy, Grow Wealthy." "And travel light so you can avoid or reduce baggage fees and tips for porters, and take advantage of public transportation where available," advises Marchisello.
Keep an eye on currency exchange rates in the months leading up to your trip to get foreign currency at a favorable rate. Try to avoid airport currency converters because that convenience often comes at a steep cost. Save food costs by hitting local markets at your destination and prepare a few easy meals yourself. Not only is it typically cheaper than eating in restaurants every meal, but you'll soak up more of the local culture.
Just a small time investment in developing your travel budget pays massive dividends in helping you fund your dream vacation — and creating memories that last a lifetime.