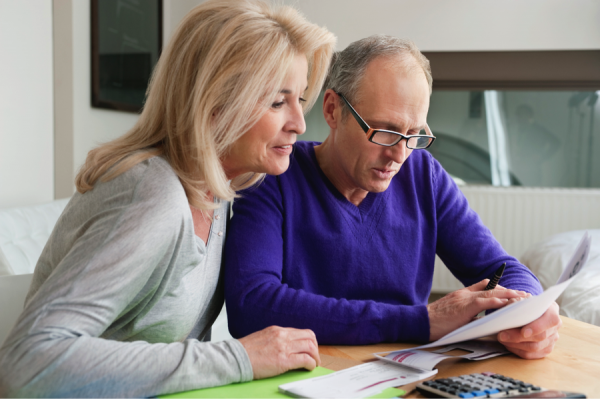 How to Talk to Your Parents About Their Retirement Plans
Written by Quicken

4 MIN READ Family Finances
Date: June 22, 2017
You love your parents, so you want to make sure they have enough saved for retirement, but having that conversation can be difficult. A 2014 study by Bankrate revealed that about 26 percent of Americans ages 50 to 64 have no retirement savings whatsoever. If your parents are in the same situation, it's not too late for them to start building a nest egg.
It's important to have a frank discussion about the situation as a first step in helping them secure their financial future. Here are some tips for broaching this sensitive subject.
Discuss Your Own Finances
An easy way to begin a conversation with your parents about their finances is to talk about your own. Don't be shy, even if you're not exactly proud of your own savings record. An open discussion with your parents can help you to address your own financial issues too.
Do Your Research
Before you sit down with your parents, it's a good idea to educate yourself on what retirement looks like today, and present your parents with some facts. Many websites offer retirement calculators to help you determine how much you need to save each year to retire comfortably. Once you have an idea of how much money your parents should be saving, you can help them figure out ways to reach their retirement goals.
Evaluate Your Parents' Assets
It's a good idea for everyone involved to have a comprehensive knowledge of your parents' assets. Do they own stocks, bonds, mutual funds or annuities? Do they have 401(k) or 403(b) plans, IRAs or insurance policies that are accruing cash values? Do they own property? It's important that your parents know where all of their money and assets are and assess whether they are gaining in value.
Discuss Current Income
It's a good idea to find out what income your parents are receiving. They may be getting some consistent form of payments such as Social Security benefits, annuity payouts, or investment property fees. If you learn that neither of your parents has any significant income and they're behind in saving for retirement, now is the time to discuss ways they can earn some extra money.
Calculate Their Debts
Credit card debt is common, but outstanding car loans, home mortgage payments, unpaid medical bills and other loans are also debts. Ask your parents if they have any outstanding debts and calculate how much they owe. 
Help your parents come up with a realistic payment plan to pay off their debts, starting with the largest one. Once that amount is paid they will have more money to pay off the other outstanding items. You may also want to call each lender to see if your parents can negotiate the amounts owed.
Mention Wills and Estates
It's a good idea to ask your parents where they want their money to go when they pass away and how they want their estate handled. Ask them if they have wills and who the executors are. Also, ask who they want to be in charge should either of them become unable to make decisions for themselves. 
Find out if they have specific wishes for their funerals and final expenses. Although this can be an especially difficult part of the overall discussion, ensuring there's enough money set aside and naming the appropriate people to make important decisions when they pass away makes things easier.
Discuss Downsizing
It might seem obvious, but one way to save more for retirement is by modifying spending habits and downsizing lifestyles in general. Ask your parents if they have considered moving to a smaller home in a less expensive area when they retire. There are other easy ways to cut back on spending, starting with creating a budget. Saving on little things makes a big difference in the amount of money that can be put toward retirement savings.
Consider a Financial Advisor
Having a conversation with your parents about retirement planning is important, but they might also benefit from seeking the advice of a financial professional who can help them make the most of their money. If they do decide to consult with a professional, consider going with them to continue the open dialogue about their finances. Then, in the future, if you need to step in to help your parents, you'll be aware of their financial situation.