Adding Chase Accounts to Quicken
Overview
When adding Chase accounts to your Quicken software, you will be required to go through a verification process specific to Chase.
Instructions
At the top of the Account Bar, click the + (plus sign) button. In Quicken 2016, click Add an Account at the bottom of the Account Bar.
Click a Spending & Saving account type, such as Checking, Savings, or Credit Card.
Select Chase from the list of financial institutions and enter your login credentials. 
Select a delivery method for the Identification Code and click OK
Once you have received the Identification Code, enter it and click OK.
Click Next on the following prompt and complete the Add Account process.
Log in to your Chase account in the Chase website and navigate to your Secure messages inbox.
In your Secure Message Center, select the message titled Action Required for Quicken...
In the message, click the Confirm Your Identity Now link. 
Click Next on the following prompt and the process is complete. 
If your confirmation message has expired
The confirmation message sent to your Secure Message Center is only valid for a few days. After it expires, you can follow the steps below to verify your information and allow Quicken to connect to your Chase accounts. 
Sign in to your Chase account at the Chase website. 
Click the profile icon in the upper right and select AccountSafe from the dropdown list.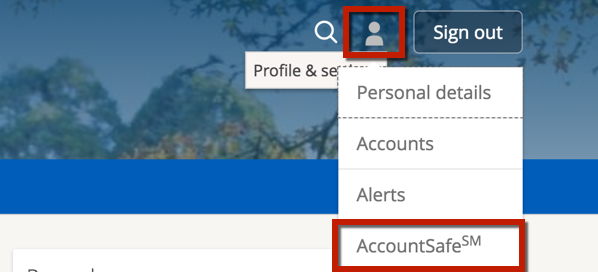 On the following screen, click the AccountSafe menu.
Under the AccountSafe section in the list, select Desktop apps.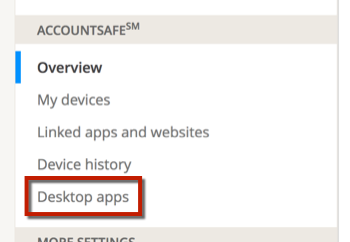 Follow the on-screen instructions to authorize Quicken.