Error Message When Updating Accounts: CC-800
Product Version
Deluxe
Business
Premier
Starter
499 people found this helpful
Overview
This can happen if you have deactivated or deleted an account and then restored a Quicken backup file.
To resolve this issue
First, deactivate the affected accounts
Select Tools > Account List 
If present, select the Show Hidden Accounts checkbox at the bottom of the Account List
Select Edit on each account with this error and Deactivate them on the Online Services tab
When finished, close the Account List.
Second, Validate the data file
Go to File >  Validate & Repair File > Validate file, to fix any issues with your online settings
Close, then re-Open Quicken.
Third, reactivate the accounts
Select Tools > Add Account 
Go through the process of re-adding the deactivated accounts to Quicken, providing the login credentials and answering any security questions, until you reach the screen where Quicken displays the Accounts Discovered at the financial institution
Select to LINK each of the found accounts to the accounts you already have set up in Quicken. For accounts you don't want to link, select Don't add to Quicken.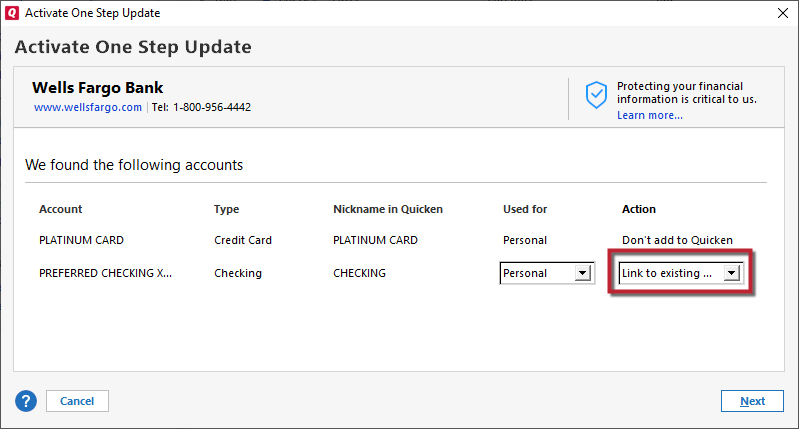 If the issue persists
If the steps above do not resolve the issue, please contact Quicken Support.