Error When Using Online Services: OL-292
101 people found this helpful
Overview
You may receive the following message while using online services in Quicken:
OL-292
Instructions
Wait and try again later
Try updating your account the next business day. If the problem persists, continue with the procedure below.
Update Quicken's financial institution information
Quicken maintains information about how online services for your financial institution works in Quicken. If your financial institution has recently merged or made other changes to their online services, you may need to update the information in Quicken.
Choose Tools menu > Online Center.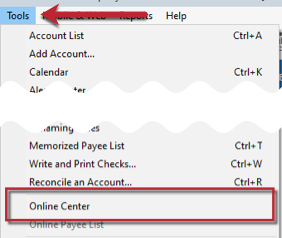 Select the financial institution you want to update from the Financial Institution dropdown list.
Hold down CTRL+F3 on your keyboard and click Contact Info at the top of the Online Center.
Select the financial institution you want to update and click Refresh. The branding and profile information will be listed under current status as "needs updating."
Click OK, then click Update/Send.
Enter your password, if necessary, and click Update Now to start the update and get the latest branding and profile information for the financial institution.
Try updating your accounts again.
If the issue persists
You will need to contact your financial institution for assistance. Quicken does not have access to the financial institution's servers to be able to correct the problem.
This may require you request to speak with an online services specialist that handles transaction download issues at the financial institution. If your financial institution states they can't assist, an escalation with them may be necessary.