Setting Up The Online Bill Center and Frequently Asked Questions
Overview
The Quicken Online Bill Center allows you to view and track your bills directly within Quicken. It supports more than 10,000 billers and will let you know the amounts and due dates for your bills.
Frequently Asked Questions for Quicken Online Bill Center
How to start using the Online Bill Center:
Go to the Bills & Income tab, then click Get Started.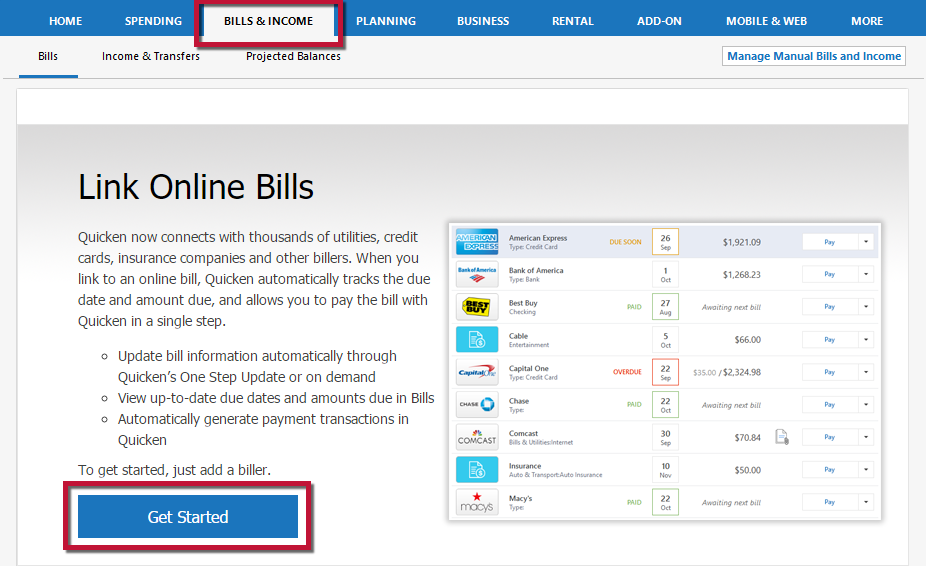 Search for the name of the biller you wish to add.
Enter the login credentials you use for that biller's website and click Next. Quicken will then authenticate the account and search for bills.
After the biller is added, a confirmation screen will follow. You can link an existing Reminder or create a new Reminder.
You can then choose to add another bill or click Done to finish.
If you encounter a problem
Go to Quicken Online Bill Center Errors for troubleshooting help.