What is Simplifi?
Simplifi is a powerfully easy, highly customizable app that helps you stay on top of all your finances in under 5 minutes per week.
See all your finances in one place
Connect your bank accounts, credit cards, loans, 401(k), and other investments in one dashboard. Even share with a partner.
Save more money & plan for the future
Easily save for multiple goals, such as a home, vacation, or emergency fund, and plan for your future.
Know where your money goes
See your spending across categories. Track upcoming bills and your projected cash flow so you know what's left to spend.
Easily stay on budget & manage spending
Get an automatically generated spending plan that's highly customizable to your needs.
Reach your financial goals with confidence
Achieve your savings goals
Create and track your progress toward short and long-term goals. Include those goals in your spending plan to ensure you set aside enough each month.
Easily track your spending
Know where your money is going, from essential expenses to occasional splurges. Uncover hidden subscriptions to make sure you're not paying for things you don't need.
Budget the easy way
Get a personalized budget that's automatically generated based on your income, expenses, and savings. It's highly customizable and tracks your progress as you spend.
Get powerful timely insights
Use insights to maximize your savings, optimize your spending, and reach your goals faster. Key notifications, built-in reports, and cash-flow projections make it easy to plan ahead.
Easy as 1,2,3
Connect it
Add your accounts—from banks and credit cards to loans and investments. So you can get your full financial picture in one place.
Personalize it
Simplifi creates an adjustable spending plan just for you. Add your own watchlists and savings goals to customize it even more.
Check in whenever you want
Check in with the app throughout the month to make smart choices and stay on top of your money the simple way!
Try for 30 days risk-free!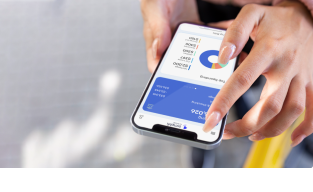 "My favorite things about Simplifi? The ease. The insights. The automation. The reports."
-Jeff F., Simplifi User
From the makers of
Safe & Secure
Quicken protects your data and privacy with robust, best-in-class methods.
No ads
Stay focused on your finances with no ads to distract or confuse you.
Trusted for 40 years
#1 best-selling with 20+ million customers over four decades.