Error: Quicken Failed To Install - Exit Code: 1601
80 people found this helpful
Overview
This error message appears when attempting to install Quicken. The full message reads:
An error has occurred while installing Quicken. Quicken Failed to Install - Exit Code: 1601
Resolution
Find the search dialog box located at the bottom of the Start menu.

Type: MSIEXEC /UNREGISTER into the search field and click Open.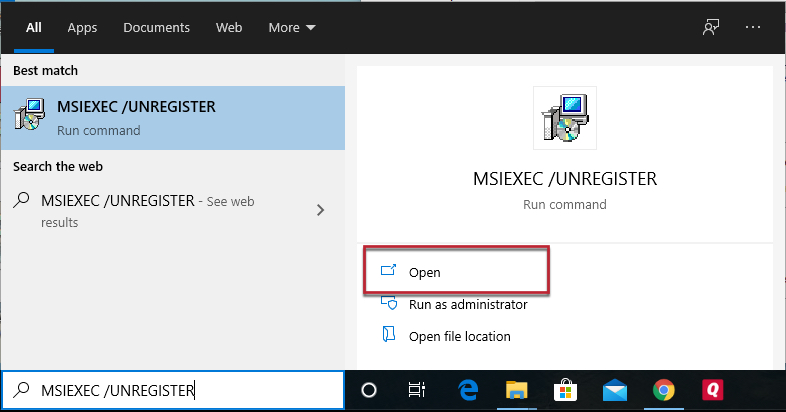 Note: If you receive a message "Unrecognized command" or similar, you may have entered the command incorrectly.  Enter the command again.  Note the space after "MSIEXEC." 
Repeat Step 1, and this time type MSIEXEC /REGSERVER in the search field and click Open.
Restart your computer.
Once your computer restarts, attempt to install Quicken again.