How To Create Business Reports
Overview
You can create a number of reports to find out how your business is doing.
Instructions
Go to the Reports dropdown in the top menu bar and select Business.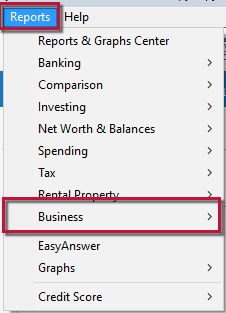 Select a report from the Business reports list. 
Report Types
Click the topic below for the report you want more information about.
For videos with more information about reports, click here.