How to create rent receipts for tenants
Overview
If you are a Quicken Home, Business, & Rental Property user, you can now create monthly rent receipts for your tenants, and email them to your tenant's inbox from Quicken.
Instructions
Go to Rental Property Tab > Rent center > Properties & Tenants > Create rent receipt.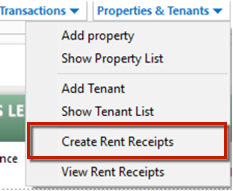 Select your tenant from the dropdown.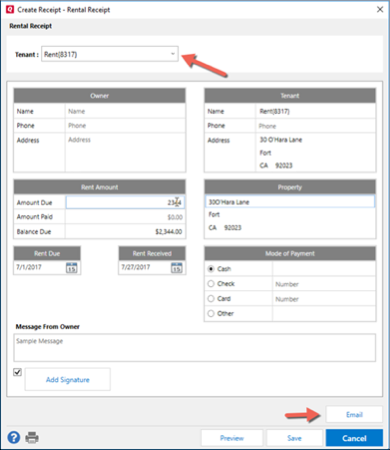 Enter the rent details, payment mode, and amount.
Click Email, review the text of the rent receipt, then click Send Email to send the receipt directly to your tenant from Quicken.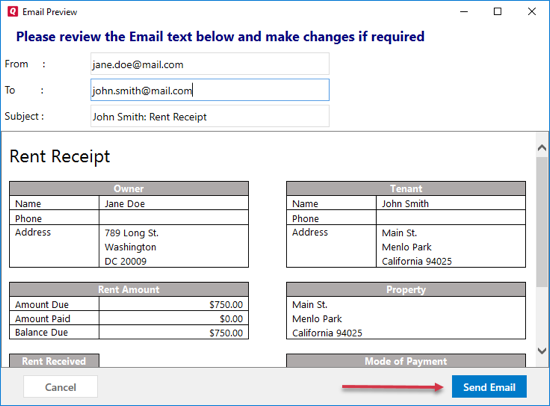 You can also generate a rent receipt when you enter the rent payment.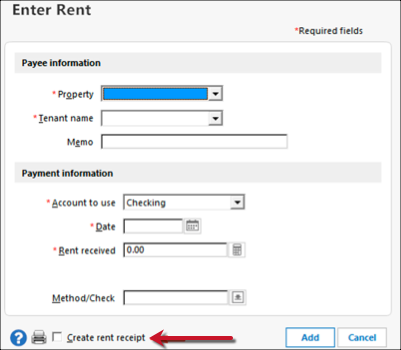 You can view all your rent receipts from Rent Center > Properties & Tenants > View Rent Receipts.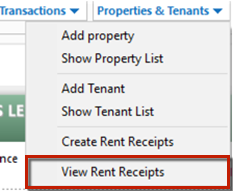 When the rent becomes overdue, a Rent Reminder can be sent. A Remind option will become available, as pictured below: