How to design an invoice in Home, Business and Rental Property
Overview
Customer Invoice Designer in Quicken Home, Business, & Rental Property now has a new look.  We've added the ability to set header and row colors for your invoice line items.
Instructions
Place your mouse over the Invoice Layout on the left, and click the gear icon.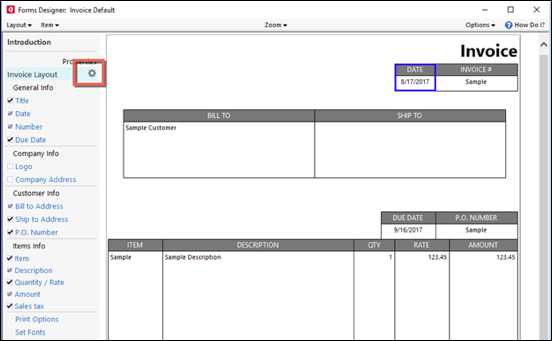 Under Edit Layout, choose the Header Color or Alternate Row colors.