How to edit or delete your Cloud datasets in Quicken for Windows
151 people found this helpful
Overview
After recent Cloud Service updates, you can now access multiple datasets on your mobile device, edit the names of your datasets, and delete datasets that you no longer want to sync to the Cloud.
Instructions
Navigate to Edit > Preferences > Quicken ID & Cloud Accounts. To edit, click Edit dataset name.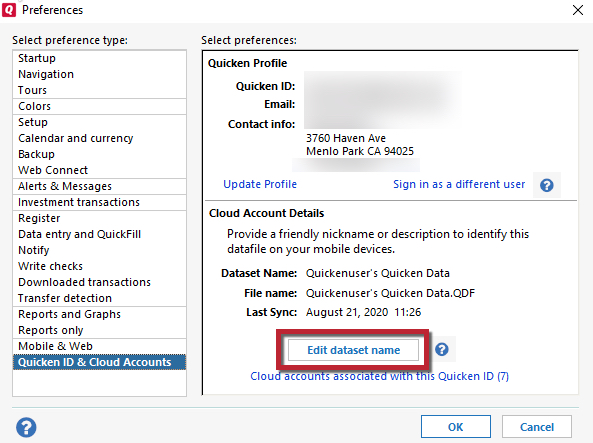 Make the desired change and click OK.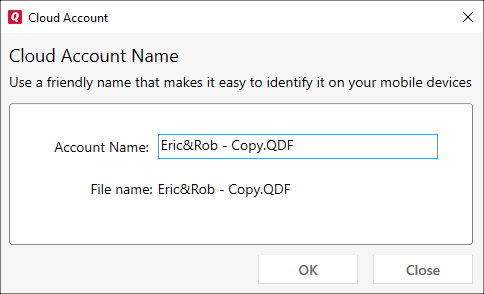 To delete a dataset from the Cloud, click Cloud accounts associated with this Quicken ID. Please note, this option will only appear if there is more than one dataset associated with the Quicken ID.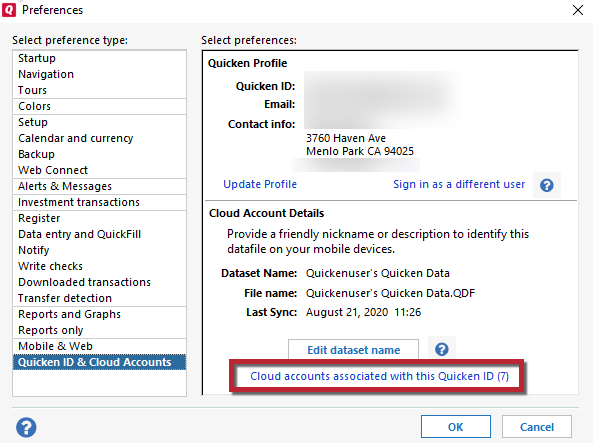 Highlight the name of the dataset and click Delete.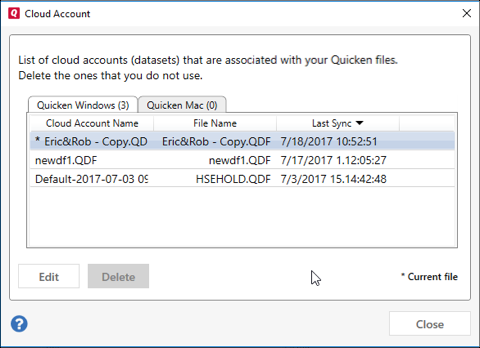 Note: You cannot delete the dataset that is currently open.