How to see more than one data file with Quicken Mobile
8 people found this helpful
Overview
You can see more than one dataset on your mobile device with the Quicken Mobile App.
Instructions
Open Quicken on your desktop and open your Quicken file.
Go to the Mobile & Web tab (Quicken for Windows) or Quicken menu > Preferences > Mobile & Alerts (Quicken for Mac) and sync the data file. In Quicken for Mac, the Sync toggle needs to be switched to On. You'll need to do this with each file you want to sync to Quicken Mobile.
Open the Quicken Mobile App.
Log in with your Quicken ID and password.
You'll now see your datasets on the mobile device. Just select the one you'd like to view.
To switch to a different data file
Tap the settings button (three dashes) in the upper left corner.
Tap the name of the data file you're currently viewing (in the blue header).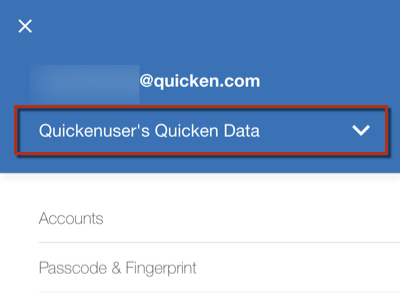 From the list, select the data file you want to view.