I'm unable to change the Quicken ID when signing in
Product Version
Business
Deluxe
Premier
Starter
Overview
When signing into Quicken, the Quicken ID field is prefilled with an ID you're unable to change.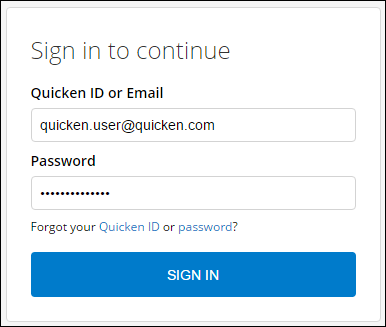 To resolve this issue
Click on the Edit menu, and select Preferences.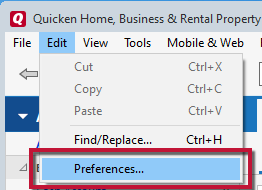 ​​Note: If you don't see or can't get to the Edit menu on the upper left, close the sign-in window. You may have to close it several times before you can see the Edit option.
In the left panel, select Quicken ID & Cloud Accounts.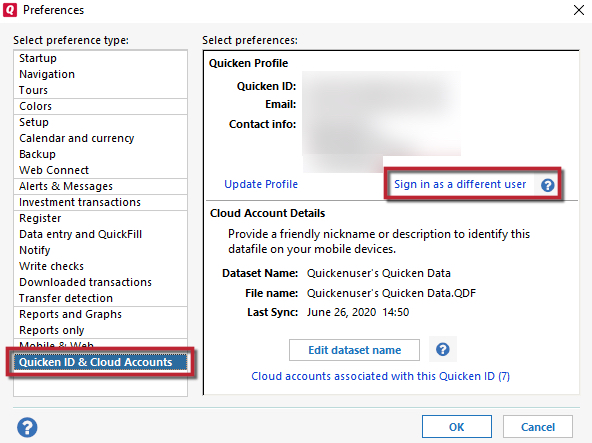 Click Sign in as a different user.
Type "yes" as prompted and click Sign Out.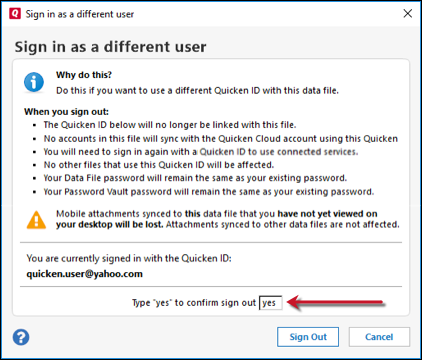 Sign back in with your Quicken ID.
Alternate Scenario
You may be unable to change your Quicken ID during a sign-in prompt like the one pictured below.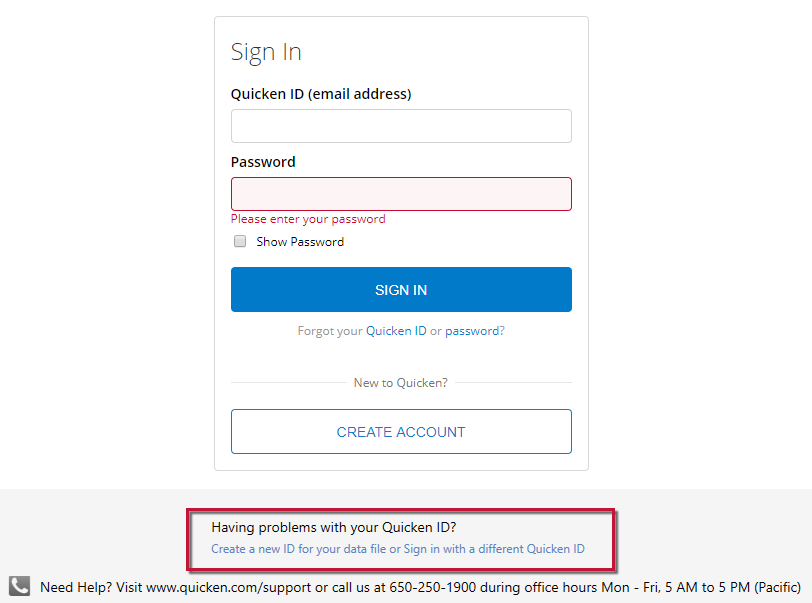 In this situation, you can click the Create a new ID for your data file or Sign in with a different Quicken ID link at the bottom of the screen. Then, sign back in with your Quicken ID.