Locating Data Files (Quicken for Mac)
106 people found this helpful
From Within Quicken
To access the data file and the folder it's contained in (in Finder), follow the steps below.
Open Quicken.
Click the Q in the upper-right corner. 

Click the Show in Finder that appears under the file name.

It will open a new Finder window highlighting the file that is currently open on your Quicken software.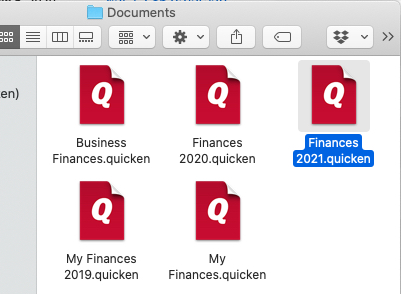 Mac Spotlight Search
Access the Spotlight search on the right side of the menu bar.

Type "Quicken" into the Spotlight search bar.

The Quicken data files will appear on the right side of the results window, as shown below: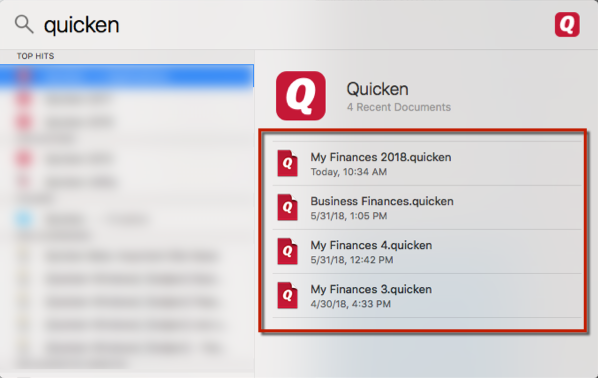 Quicken data files will have a .quicken extension.
If you still need assistance locating your Quicken data files, please contact Quicken Support. 
Related Articles