Online Bill Center Error: "Account Validation Failed"
Overview
This error normally occurs when you have mistyped the answer to your security question.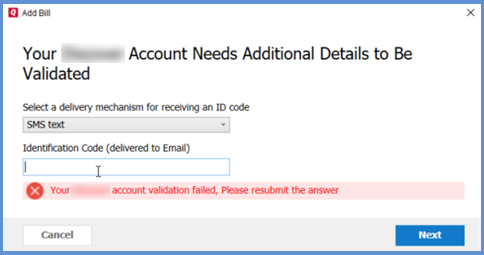 To resolve this issue
Log in to your biller's website and verify an amount due is present.
After successfully logging in to your biller's site, try to re-add the biller


Open Quicken
Select the Bills Tab > Online Bills.
Look through the biller list to see if you can Try again.
If biller isn't present, select + Add New Biller.

Enter the same credentials and security questions (if applicable) in Quicken as you did on the biller's site. 
If the issue persists, Contact Support for assistance.