Patch Error: Unable to check for updates, the server file failed to load
171 people found this helpful
Overview
"Index and length must refer to a location within the string. Parameter name: length"
This error occurs when trying to install a patch downloaded from the Quicken Support website (ex: a Mondo Patch update).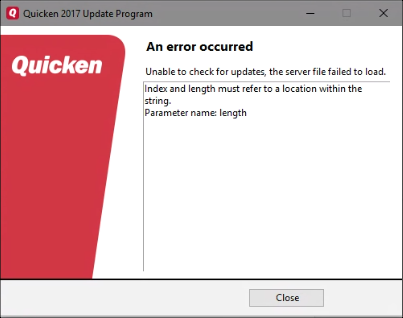 To resolve this issue
You will need to create a new administrator user on your Windows system, and then install the patch with that new admin user:
If you have any issues with this process, please contact Microsoft support.