Quicken for Mac Hangs or Freezes When Trying To Print
Overview
When attempting to print in Quicken for Mac, you may see a "Quicken is not responding" message or Quicken will simply freeze or hang. 
Instructions
Close Quicken.
Go to Apple menu > System Preferences.
Select Printers & Scanners.
Select the correct printer and click the - (minus sign).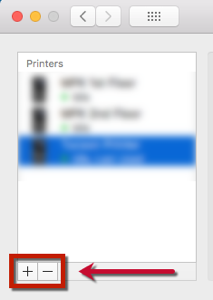 Click Delete Printer to confirm.

Click the + (plus sign) and re-add the printer you just deleted.
After adding the printer back, open Quicken and attempt to print again.