Quicken System Requirements
842 people found this helpful
Before you begin 
Go to this FAQ if you are attempting to install Quicken and receive an error advising that your system does not meet the minimum requirements. 
Overview
If you want to use Quicken or Quicken Mobile, you'll need a computer system or device that meets the minimum requirements below:
Desktop
Windows (US & Canada)
Computer: 

1 GHz or higher

Operating System:

Windows 8 & 8.1 
Windows 10. Not compatible with Windows 10 in S mode. For more information about S mode, click here. 

Memory: Minimum 1 GB RAM
Hard Disk Space: Minimum 450 MB free disk space; 1.5 GB if .NET is not installed
Monitor: 1024x768 or higher screen resolution, 1280x1024 minimum for Large Fonts settings
Internet Connection: High-speed internet connection recommended for product download and use of online services 
Online access is required for activation
Additional software:
Microsoft .NET 4.6 or newer (Quicken installer will install .NET if it's not already installed on the system)
Mac
Operating Systems: Current (macOS Big Sur) and previous two versions of macOS. For more information on macOS versions, click here. 
Display: 1280x800 or greater
Internet Connection: Broadband
Online access is required for activation
Web & Mobile
Quicken on the Web
Supports the latest versions of Google Chrome, Microsoft Edge, Safari, and Firefox.
Internet Explorer is not supported.
iPhone iPod Touch, or iPad
Requires iOS 9 or higher.
Android mobile and tablet
OS 4.4 or newer.
To view your system's specifications:
Windows
Right-click the Start icon.
Select System.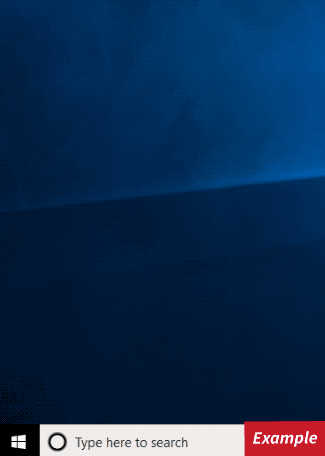 Mac
Click the Apple icon.
Select About This Mac.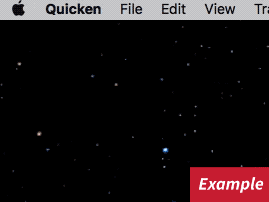 Issues installing Quicken?
Make sure your operating system is on the latest release. 
It may be caused by your firewall or antivirus, you can find more information here.
if you see an error advising you that your system doesn't meet the minimum requirements, click here. 
Disclaimer: We reserve the right to modify or discontinue the supported versions, services, or program features if necessary due to changes in hardware or software that our products run on, or for other reasons.