What to do if you're unable to fix a CC-503 with Wells Fargo
Overview
A recent Quicken change has caused a small number of Wells Fargo customers to get an error when trying to download their information. This occurs mostly to users with more than one Wells Fargo login.   
Note: Follow the steps below if the Fix-it process in Quicken did not resolve the error. 
To resolve this issue
First, verify you are experiencing this issue:  
Hold down F4 and select Help > About Quicken. 


If the screen that pops up states you are "Currently using QCS", then you may be experiencing this issue.  
If you see the screen on the right, stop and do not proceed. Clicking "change channel" on the right screen ("Currently using FDS") will cause all your accounts to be disconnected. 
After you verify that you see the Currently using QCS screen above, click Change channel. 
Then, complete Update now for all of your Wells Fargo accounts: 
Go to the Wells Fargo account register.
Select the Actions gear icon in the upper-right of your account register (or Ctrl + Shift + N on your keyboard).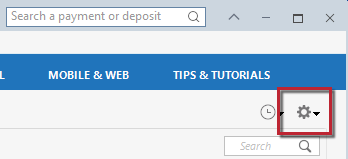 Select Update now.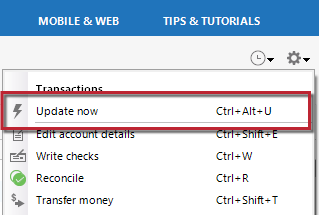 Do this for each of your Wells Fargo accounts.