How to activate your Quicken membership
Product Version
Windows Subscription
Mac Subscription
471 people found this helpful
Before you begin
If you need information about renewing or extending your membership, you can find it here.
If you ordered from Quicken.com, but are being asked for an activation code, click here. 
Activation instructions
For a video walkthrough, see below:
Purchases from Quicken.com
When you purchase a Quicken subscription from Quicken.com, your purchase requires that you create a Quicken ID, or use your existing Quicken ID. This Quicken ID is associated with your subscription membership, so your purchase from Quicken.com activates your subscription. No activation code is necessary.
Go to quicken.com/download and download Quicken.
Install and launch Quicken.
Sign in using the same Quicken ID and password that you used to purchase Quicken.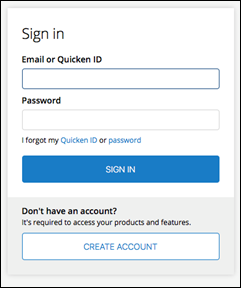 After you sign in with your Quicken ID, you can begin using Quicken.
Purchases from a retailer (not Quicken.com) – a boxed version or download
Go to quicken.com/download and download Quicken.
Install and launch Quicken.
Follow the steps to sign in or create a new Quicken ID.
Click Begin Activation to start the process of activating your membership. 
Enter your activation code. The 16-digit activation code can be found on the card inside your CD box, or, if you purchased a download, in your order confirmation email: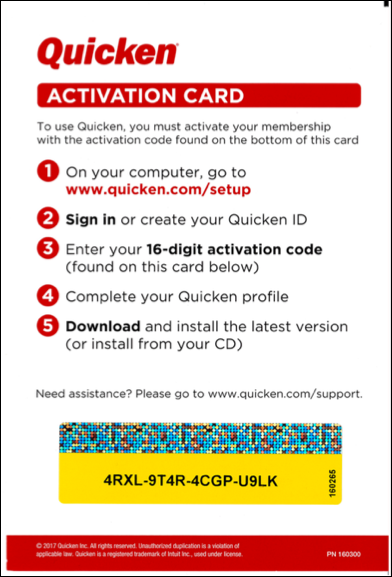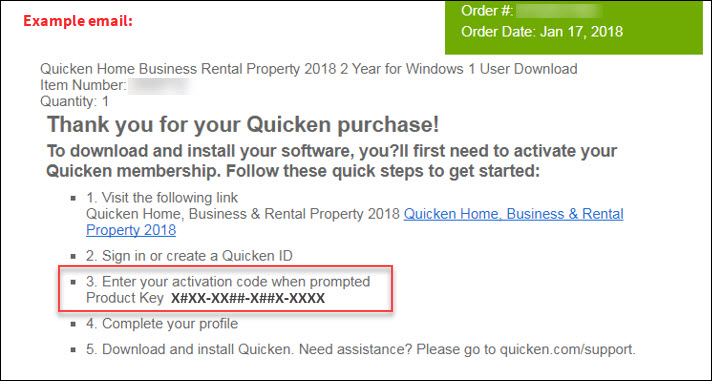 After you enter the activation code, click on the Continue button. Your membership is now activated.
If you have lost your activation code but you've already used it to activate your Quicken membership, don't worry. You don't need the code anymore once it has already been used.
If you lost your activation code before you were able to use it, please contact Quicken Support. 
Related Articles