Converting from Quicken Windows to Quicken Mac
371 people found this helpful
If you are coming from Quicken for Windows to Quicken for Mac, follow the steps below. 
Before you begin
Validate your file in Quicken for Windows. You can do this by following these steps:

Click on File on the top menu bar, then select File Operations > Validate & Repair.
Put a check next to Validate file.
Click OK.

Always check the account balances before and after the conversion. If your data doesn't match, be sure to see which account is in error and what transactions are not showing. Manually add the transactions that are missing. 
For instructions on moving your Quicken data files from one computer to another, click here. 
Instructions:
Using the converter in Quicken for Mac
Open your new Quicken for Mac software on your Mac computer and select "Start from a Quicken Windows file"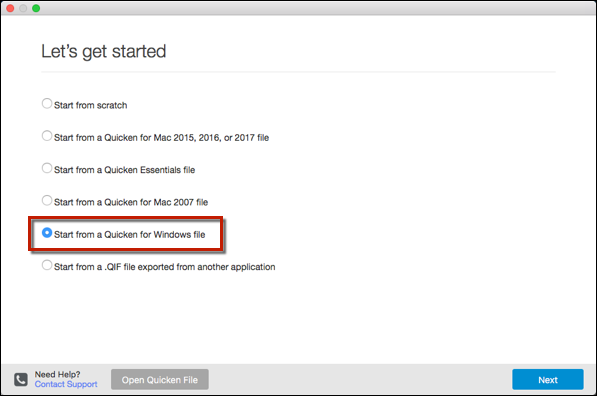 Sign in using your Quicken ID, or Create a Quicken ID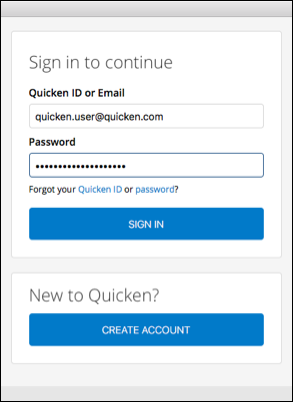 Select your Mobile preferences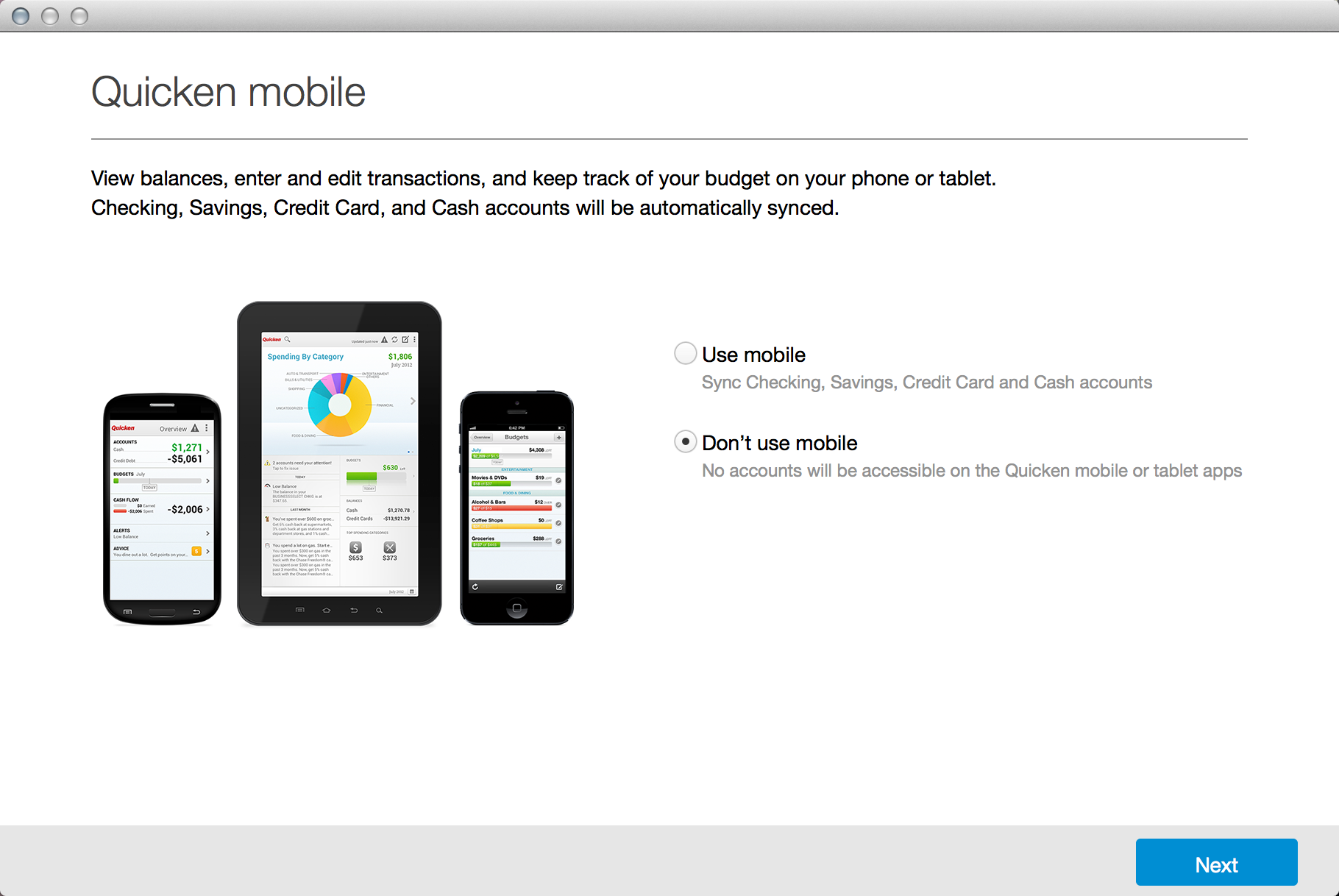 Select the Quicken Windows data file (.QDF file) you wish to import into Quicken for Mac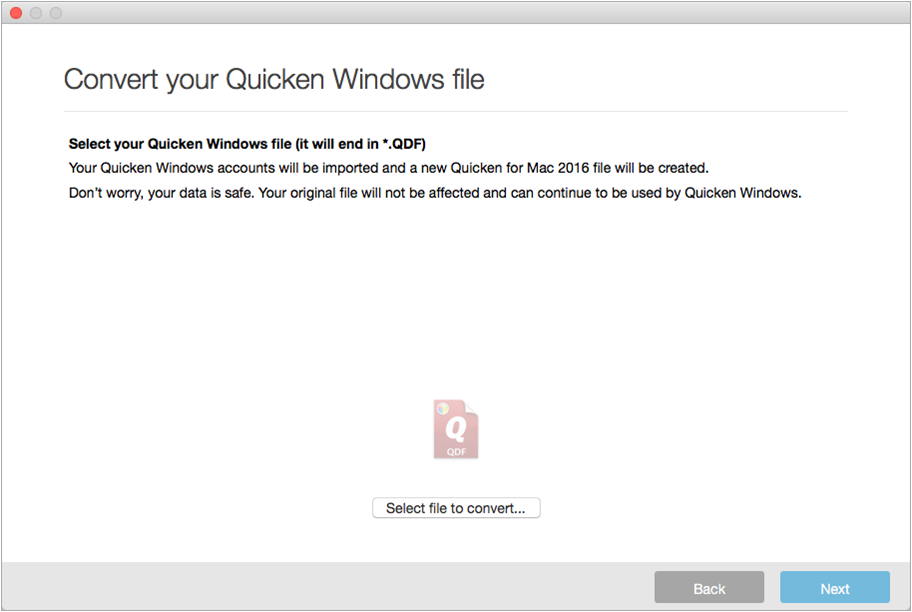 After selecting your Quicken for Windows data file (.QDF), you may see a download progress screen. Quicken automatically downloads the conversion utility it needs to convert your Quicken for Windows file. If you see this window, just wait. The process will continue automatically after the download is complete. If you don't see this progress window, that means Quicken already has the latest conversion utility and you will jump straight to step 6.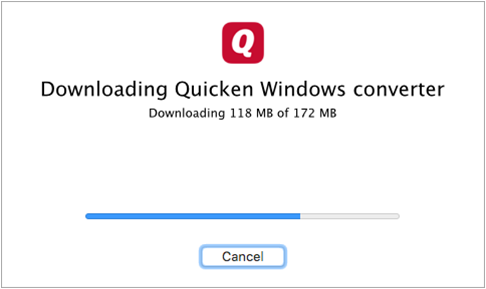 Lastly, you will see the "Exporting data…" progress screen as your Quicken Windows data is imported into Quicken for Mac. The conversion may take several minutes depending on the size of the data file. In some cases, this process can take up to an hour.