Quicken 2016 Starter Edition
Easy money management starts here
Access your bank and credit card accounts in one place
Automatically categorizes spending to help make budgeting easy
Top budgeting software you can trust, with over 30 years of experience
Link your bills and Quicken will automatically track the due date and amount due*
Upgraders: Does Not transfer data from previous Quicken versions.
$39.99
Free Shipping
60-day Money Back Guarantee
See where your money goes
Securely and automatically download your income and expenses from your bank and credit cards into one place
Automatically tracks and categorizes your expenses so you don't have to
Know how much you can spend with forecasted balances
Get free credit monitoring alerts, credit score, and report summary*
Budgeting you can stick to
Makes budgeting (and staying on budget) painless
Automatically sets up budget goals based on past spending
Customize your plan, and let Quicken track your progress
Stay on top of your spending
See upcoming paychecks, bills and payments to avoid late fees
Takes into account payments that need to be made before your next paycheck
Set custom alerts for large deposits, fees or over spending so you'll always know where you stand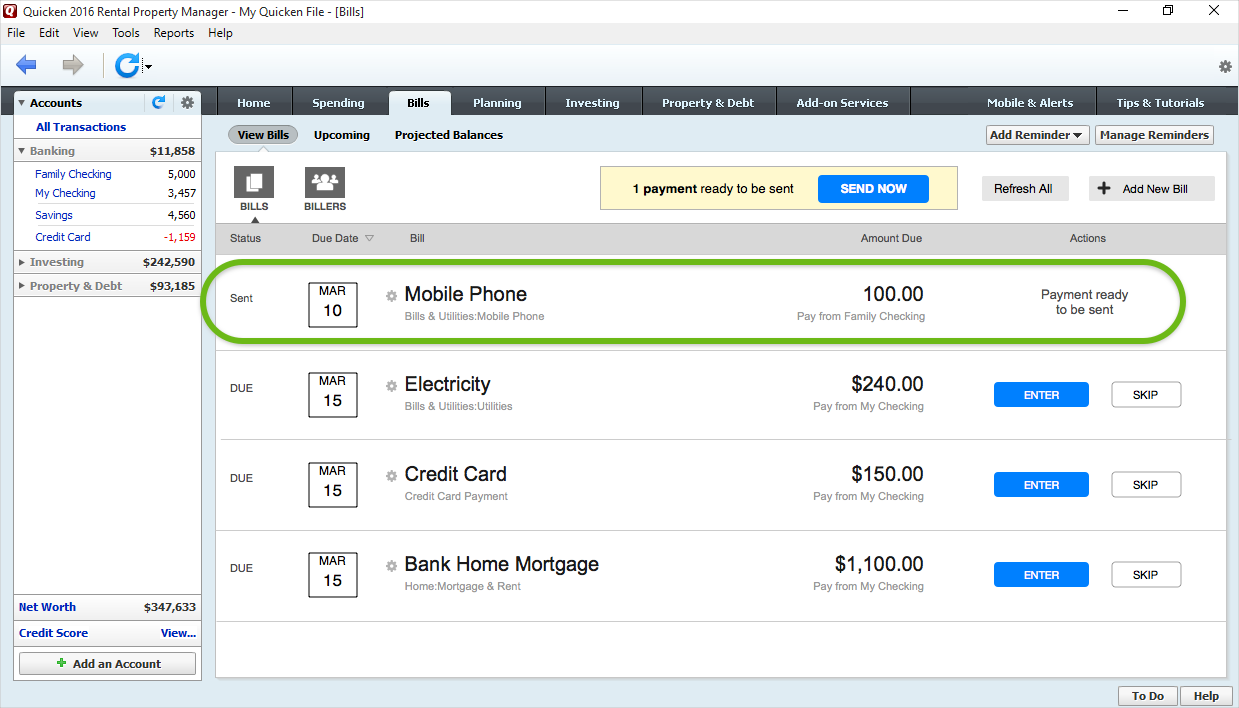 NEW! See, track and pay your bills all in one place
Link your bills and Quicken will automatically track the due date and amount due
Know exactly where you stand with your bills and cash flow without having to log into multiple accounts
Easily pay your bills on time from right within Quicken
Make smart money decisions on the go*
Check account balances and get timely alerts with the free Quicken mobile app
Sync information between your computer, tablet, and smartphone
Snap and store receipts to easily track important purchases
You're up and running fast with simple setup
Chat with Quicken support for answers on any product
Get help, advice, and answers from the Quicken Live Community
Upgraders: Does Not transfer data from previous Quicken versions.
$39.99
Free Shipping
60-day Money Back Guarantee