I'm having password problems in Quicken for Windows
Product Version
Windows 2018
Windows 2017
Windows 2016
73 people found this helpful
For step-by-step troubleshooting information, click on the image below that matches the error screen you are seeing.
If you receive an "Oops" error message when trying to sign into the Quicken website, please wait a few minutes and try again later. 
Blank Registration Screen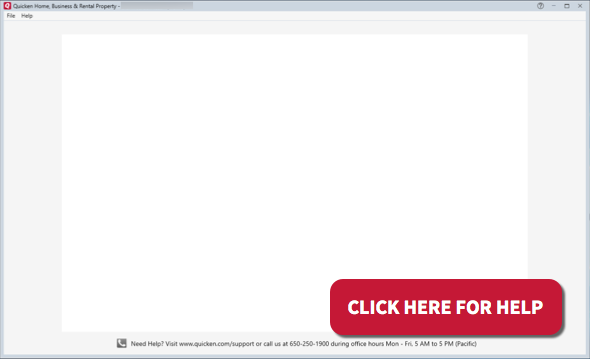 Quicken ID already exists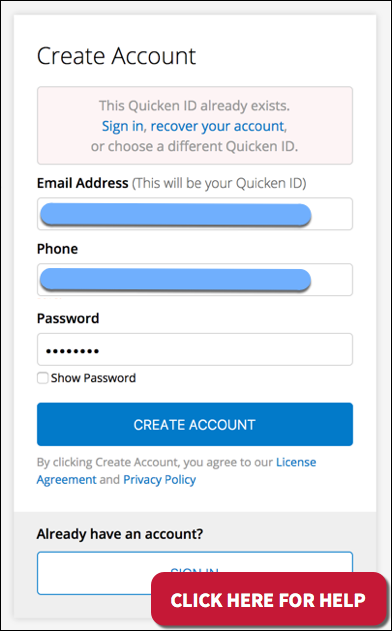 Quicken ID Password

If you are having a problem receiving your verification code with the Quicken ID, click here.
Intuit ID Password
or
If you are seeing the error above, you need to complete the transition to the Quicken ID. Click here and select the corresponding update for your version of Quicken to complete this transition.
Data File Password
Bank Password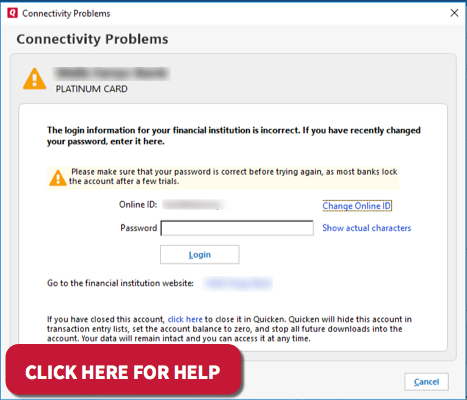 Password Vault

or 

or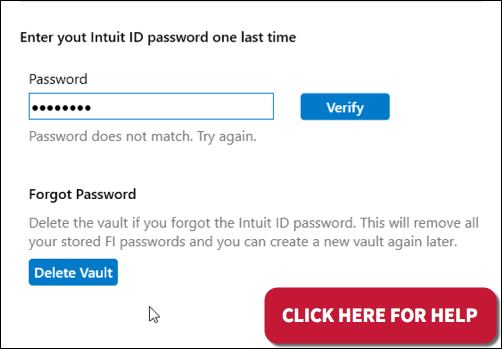 Transaction Password

If you require further assistance, contact Quicken Support.